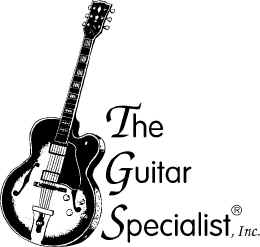 Masterful Lutherie Services
For All Fretted Instruments
Welcome to our corner of the Web!
Come on in and hang out for a while


Expert Guitar Repair
Vintage Guitar Restoration Services





Follow our new
Instagram Account!


Latest News

Updated 12/01/2020
While we continue to re-opening, due to Covid19 restrictions we will be
operating on an appointment only basis rather than keeping customer service hours.
Please visit our the contact page for information about making an appointment.
Please be patient with us. Currently we are prioritizing appointments for those customers whose guitars were completed and could not be picked up during the Covid19 Closure. Additionally we will be focusing our efforts on completing the work on instruments in house and will be contacting those customers as their guitars are completed via phone or email to arrange an appointment.

If you are interested in bringing in new work please visit our contact page for
information about being placed on our waiting list.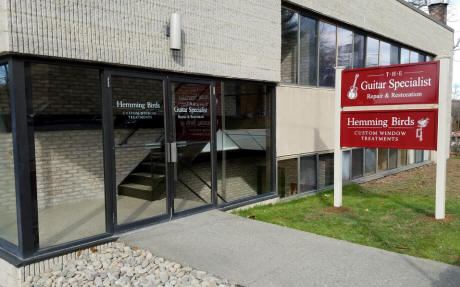 We have finally posted pictures of the new shop! Check them out here!

Our Address is : 380 Adams Street, Bedford Hills, NY 10507

Please visit our the contact page for information about making an appointment.

Latest Updates

We're Back! Updates about our Re-Opening


TAKE A PICTURE TOUR OF THE NEW SHOP

Customer Testimonials - See What people are saying about Us!



The Folks over at Music Aficionado have posted a great article about the affects of humidity and your guitar
Check it out by Clicking below:

The Guitar Specialist, Masterful Lutherie Services For All Fretted Instruments.
The Guitar Specialist is New York's Premier Guitar Repair and Restoration Experts located in Westchester County, NY serving musicians from the New York, Connecticut and New Jersey area for more than 30 years. Our customers have shipped us guitars from all over the country and the world. Our 4,000 square foot state of the art facility is climate and humidity controlled and capable of handling any guitar repair needs you might have.

The Guitar Specialist is or has been an Factory Authorized guitar repair and warranty service center for most major manufacturers which have included: Gibson, Taylor Guitars, Santa Cruz, Ovation, Fender, Martin Guitars, Epiphone, Guild, American Achtop, Foster Guitars, Tacoma, Gretsch, Jackson/Charvel, Takamine and Benedetto. We are proud Members of The Guild Of American Luthiers and The Association of Stringed Instrument Artisans. Please contact us to find out which manufacturers we currently work with.

This is the place to have your guitar repair questions answered by a qualified luthier. Find out why Joe Beck, John Abercrombie, John Scofield, Paul Simon, Chris Brubeck, Andy Powell (wishbone Ash), Steve Salerno and others have us handle their guitar repair needs.

All fretted instrument and guitar repairs performed including: neck resets, bracing, precision fret work and re-frets, crack and structural repairs, bridge repairs and replacement, broken headstocks, vintage restoration, pick-up and electronics customizing and repair, refinishing and french polishing, custom inlay work, complete set-ups with strobe accuracy, nut and saddle work and much more.

Come on in and find our more about The Guitar Specialist, Inc.